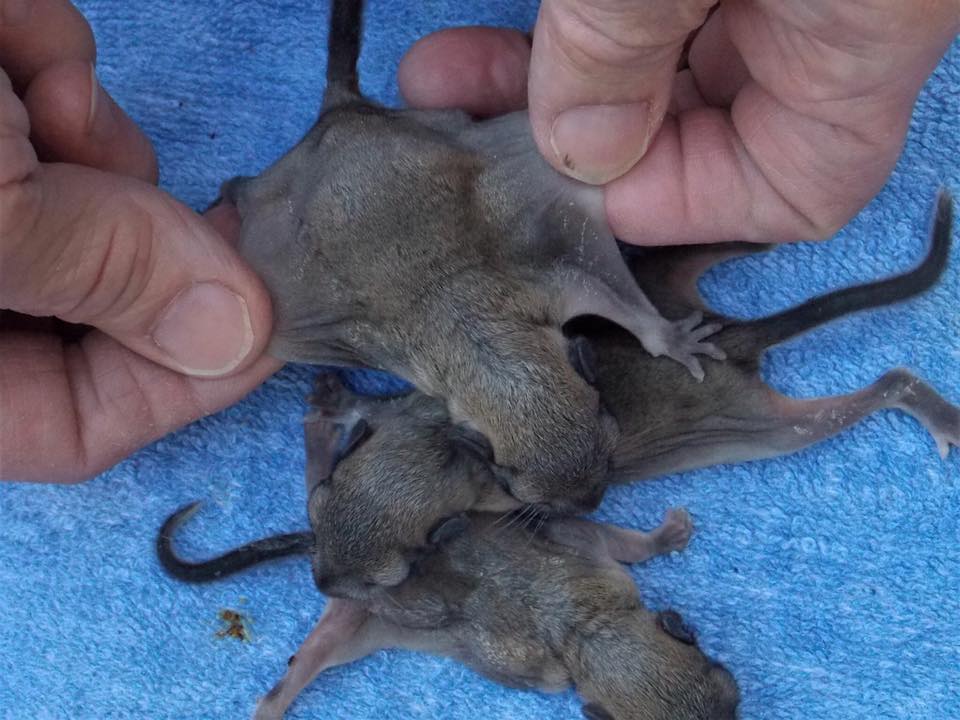 These baby Flying Squirrels were brought to Operation Orphan Wildlife Rehabilitation this week. When they arrived they were ice cold and in trouble, and they're still not out of danger.
Baby animals that have closed eyes MUST HAVE A HEAT SOURCE. That's because when their eyes are closed they do not produce their own heat.
To keep a baby animal warm until it can be reunited with its mother or brought to a wildlife rehabilitator; fill a bottle (just about any pop or water bottle will do) with hot water wrapped in a towel and place next to them to keep them warm.
Copyright 2017 Fran Kitchen
Operation Orphan Wildlife Rehabilitation, Inc. is a 501(c)3 Non-Profit Organization and does not receive federal funding.  We are supported entirely through private donations, memberships, and proceeds from our education programs. To Donate visit our website at: www.operationorphanwildlife.com