Our Mission
1. Save and rehabilitate adult and orphaned Wildlife that have been brought to the facility for release to their natural habitat.
2. To act as an advocate for native species among the general public and the Division of Wildlife.
3. To design custom programs to educate the populations about methods to prevent potential problems with wildlife.
4. To provide educational seminars tailored for specific groups about the care of animals wild and domestic.
Founder, Fran Kitchen
When Fran Kitchen was 18, she took in an orphaned baby robin a neighbor had found. She went to the library and researched robins: what they ate, and how they lived. She then raised the tiny bird to adulthood, eventually releasing it back into the wild. In the 54 years since, Kitchen, of Akron, has devoted her life to rehabilitating wild animals in Northeast Ohio. She has helped tens of thousands of orphaned or injured squirrels, rabbits, birds, foxes, raccoons, opossums and more return to the wild, earning a spot alongside Bob Evans and Johnny Appleseed in the Ohio Natural Resources Hall of Fame in 2011. She also received the Lifetime Achievement award from the Ohio Wildlife Rehabilitation Association in 1999.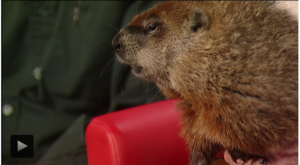 Click on an article below to view it.